Best
Packers and Movers in Ludhiana
Haryana Logistics packers and movers Ludhiana deals into household, Corporate, Industrial Packing and Moving. Call @ +91-8054288000  or Email Us at: haryanapackers2812@gmail.com for our Services.
HARYANA LOGISTICS
World Class Packers and Movers Services in Ludhiana
Haryana Logistics packers and movers Ludhiana is a leading household relocating company with presence all over Punjab. We have also a presence in every corner of India.
We Provide
Top Packers and Movers in Ludhiana
How to move goods from old office to new one? Just make a call to Top Packers and Movers in Ludhiana or fill enquiry form and we will simplify things for you. Call us @ +91-8054288000 for Enquiry
START YOUR INQUIRY WITH US NOW
Welcome To Haryana Logistics Packers And Movers
If you are a resident of Ludhiana and you want the best services from professional packers and movers, then you can consult with Haryana Logistics Packers and Movers Ludhiana to get the best possible deals. It is situated at a prime location, and it is one of the Top packers and Movers in Ludhiana. Whether you want to go for a simple domestic packing and moving, or major commercial and industrial hauls, you can simply check out the packing and moving options that we offer. We are an ISO and IBA approved company that has been in the packing and moving business for a long time, and we have been winning accolades for the sincerity that we show toward our customers. Ludhiana is known for a number of industries, and it also has a popular socio-cultural background of its own. It is known for pottery, art, garments and also music. Call @ +91-8054288000 for the Packing and moving services in Ludhiana, Punjab, loading and unloading service in Ludhiana, Punjab and all shifting related Services at reasonable price with safety and on timely.
Ludhiana has the largest number of populations in Punjab, and everyday we find lots of people flocking to this city for multiple needs. if you are in search for the best packers and movers in Ludhiana, then you can always contact us to get a streamlined and hassle-free packing and shifting option. Since we remain the single point of contact as the packing and moving service provider, you can always talk to our customer care cell and discuss your specific and customizable requirements. In addition, if you compare us to the other Top Packers and Movers in Ludhiana, you will find that most of them do not follow any transparent policy and they can take random amount from you. But this is not the case with us as we are a certified and registered packer and mover in Ludhiana. Right from the day the company was established by Mr. Sanjay Siwach, it has been working tirelessly toward achieving the most important goal of catering to customer demands. He is a visionary who does not take any business only as a work to be completed, but as you can check out from the working mechanism of our company, we offer a whole lot of value to customer satisfaction, channels of communication, price, quality, range of service, and the time duration.
We are one of the Top Packers and Movers in Ludhiana, Punjab that provide reliable and timely services in the field of packing and moving. Over the years Haryana Logistics is the Top Packers And Movers in Ludhiana, Punjab have built up a reputation that has inspired our customers to come back to us time and again. We have new customers almost every day and we make all efforts to ensure that more and more people know about us.
Quality packing materials and special method of packing
Assurance of safety
Wide range of services available
Why Most Trusted Packers And Movers in Ludhiana, Punjab
We operate as the most professional Top Packers and Movers in Ludhiana catering to all your home packing and shifting, vehicle shifting and relocation to the desired destination, insurance service, warehouse storage, loading and unloading, packing, and unpacking and a host of other services. We have the reputation of adhering to the time deadline that all our clients assign us, and you will receive your consignment in exactly the condition in which you have given it to us. if you see our website, you will find that you can always ask for a no-obligation, completely free quote from us, and we are the Top Packers and Movers in Ludhiana can always help you to deal with your items in the most efficient manner.
There is a wide range of packing material that is available with us, and this sturdy packaging saves all your items from any kind of damage, heat, rain and all kinds of frost and wintry weather variations. We as one of the top 5 packing and moving companies in Ludhiana, give you the finest crates, containers, boxes, bubble wraps, corrugated paper cartons, glass pipes, hardware boxes, layers of foam sheets and more environment-friendly packing options that are ideal for any kind of home and office shifting solution.
Ludhiana is known for the natural view of the city, the growing consumer demands in terms of industries, jobs, business, education, religious and commercial ventures, and with the growing demands of people for high-class packing and moving, there is always the need for us as a company to grow with manifold services. We provide insurance on all the goods that we shift, there is no hidden or extra charge that are levied on any of your items. Hence, once you assign the task of packing and moving to us, you can rest assured as we do the long hauls here and there. We are also a part of Siwach Packers and Movers in Ludhiana which deals in the packing and Moving Services.
Haryana Logistics Packers and Movers is a well-equipped packing and moving solution that offer a wide range of services, including home relocation, car and bike transportation, industrial shifting, packing and moving services, household storage, warehousing services and customized packaging services. So, you do not need to approach multiple companies to shift your home or office, and you can contact Haryana Logistics Packers and Movers, Punjab to pack and shift your home, office, car or bike.
We are one of Top Packers and Movers in Ludhiana that has hundreds positive ratings on search media platforms, and people has given such ratings after availing our services. You cannot trust any one to shift your home or office because you have some special and expensive electronics and documents in your places. You have to maintain utmost privacy and a local packing company can steal or damage your precious goods and electronics due to mishandling. If you want to prevent such damages then you must contact Haryana Logistics Packers and Movers today.
PACKING AND UNPACKING
Haryana Logistics Packers And Movers are providing our clients with excellent Packing & Unpacking Services that are required during relocation. These minimize the stress level and the chance of any kind of damage of products.
LOADING AND UNLOADING
The Loading and Unloading of products are managed most extreme consideration and security, subsequently, requesting a ton of ability. Haryana Logistics Packers And Movers gifted experts do the whole Loading and Unloading exercises expertly.
BIKE/CAR TRANSPORT
Vehicle transporters are the weighty vehicles that can be stacked with vehicles for their conveyance. Vehicle is the most valued product that one forces. Haryana Logistics Packers And Movers alleviate the worries by making sure about safe.
OFFICE RELOCATION
Reckoned across the country for our efficient and reliable cargo moving and packing services, Haryana Logistics Packers & Movers undertake corporate Goods Or Factory Machineries Relocation Service as per the requirements. We packs your files, hardware devices with very safety.
INTERNATIONAL LOGISTICS
Haryana Logistics Packers And Movers have prepared our experts explicitly for the International movement services. We can move your products or effects direct wherever on the planet. The nature of our International migration services, achievable costs and the total .
HOUSEHOLD SHIFTING
Haryana Logistics Packers And Movers comprehend that movement is definitely not a simple work. Along these lines, we trust in expanding the solace of our clients by giving house to house service. We take the products from one place and convey it in the predefined Place.
WAREHOUSE STORAGE
Haryana Logistics Packers And Movers in Ludhiana, Punjab provides client specific warehouse storage solutions by managing and operating customized storage space. Our world class facilities are operated by trained employers who are enabled by advance technology.
FREIGHT FORWARDING
Haryana Logistics Packers And Movers offer our customers best Freight Forwarding services in Ludhiana, Punjab which are provided by means of air as well as sea. With the help of an efficient team, we have emerged as a reliable freight forwarding service provider.
INSURANCE SERVICE
Insurance is a must while sending household goods. Haryana Logistics Packers And Movers are In-spite of the best packing and safe transportation, fire, beyond our control like accidents, sabotage etc can result in damages to the goods.
We are one of the most Top Packers and Movers in Ludhiana, that makes no fake promise and has no fake branch here and there. You can come and check our company, the warehouses that we have, and all types of customer base, testimonials, reviews, and prizes that we have received by dint of our hard work. if you check our warehouses you will find that all the warehouses and the storage facilities that we have are well-monitored with the help of CCTV cameras, there is no tampering with the goods that you assign us for packing and shifting, and you can always keep your items safe with us if you are painting or renovating your home for some festive purpose, or moving out of Ludhiana for some days.
Haryana Logistics Packers and Movers Ludhiana is a name to reckon with if you want to get quality service at just the price that is flexible and one that is comparatively much better when you look for other deals in the market. For instance, if we undertake the packing and shifting of your vehicles with our trailers and loaders, we make it a point not to charge any additional or hidden toll fee or any other amount that might be an extra burden on you. All our executives have proper degree, years of experience and polite behaviour with all our customers. The ratings that we have received due to our hard work is a potent reason why you will choose us over any other company.
We are in constant touch with our customer base as of today also. You assign us the task and stay completely worry-free as we shall drop all your given items at the given location right on the time that we promise. Along with that, when you generally choose a packer and mover, you need to be careful about the distance that they travel or promise to do so. We shift bulk domestic and commercial items to and from any part of Ludhiana.
The process of relocation with us involves four steps namely book your order, pack your things, move your things and deliver your things. We having there own fleet of transport with covered body trucks, mini truck, cargo, container moving platform trucks with highly experienced drivers who is having in depth knowledge of Warriors Metro cities routs and well aware condition of Indian roads. They keep command on speed of the vehicle which is the major cause of damaging household goods. we have installed speed governor instrument on our truck so that speed cannot be increase after set limit.
We have established a well-connected network of self owned offices as a part of our business expansion. We have invested a lot in having all our offices equipped with computerized systems online so as to make our services technologically advanced, accurate and skillful. This development allows customers from all parts of the country to reach us for their shifting requirements. We have also another branch Siwach Packers and Movers in Ludhiana, Punjab
Haryana Logistics Packers And Movers in Ludhiana, Punjab have a leadership team continues to carve a culture of success that fuels the transformation and ropes the growth worldwide. Out-of-the-box thinking and visionary approach of our key persons amalgamate the diversity of talent and wealth of the domain experience. Owing to the eminent industry knowledge and strategic decision making, We are moving towards profitability and sustainability with global footprints. The wealth of knowledge and tactical approach steers the group towards attaining leadership position in Logistics Industry in India. Their ethical business practices and passionate approach will absolutely help the organization to uphold its position and goodwill in the Removal and Storage industry.
We are a Professional Packing And Moving Company
Haryana Logistics Packers and Movers in Ludhiana, Punjab are one-stop destination for all your packing and moving needs. We just don't promise, but also go an extra mile to offer the best services.
Quality
Safety
Passion
Strategy
Client Satisfaction
Team work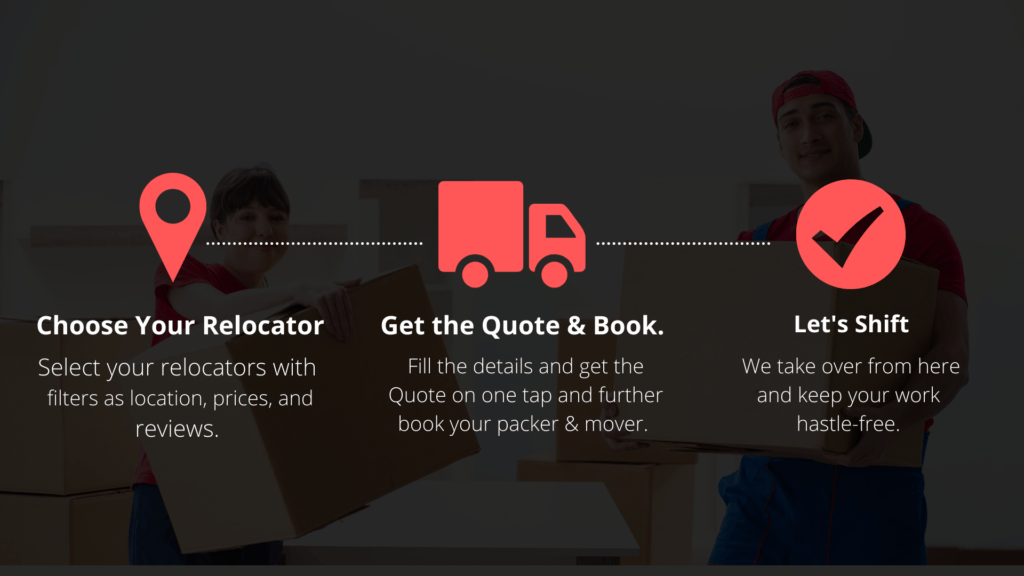 Top Packers and Movers in Ludhiana
At Haryana Logistics Packers and Movers , our commitments are backed by a simple, responsive, flexible, innovative and systematic process. The steps of shifting process are well-defined, managed and integrated, and also, are so easy to comprehend that even a layman can get a glimpse of what and how is it going to work.
Step 1: Reaching us is so simple
Step 2: Fixing the day for Survey
Step 3: Confirmation of booking
Step 4: Packing
Step 5: Transportation
Step 6: Tracking and Help-desk
Step 7: Destination
Why Hire A relocation Company ?
We are assuming that one of the most mind-torturing tasks a common person can face in their life is shifting home or office from one place to another. Relocation involve many lengthy process which cannot be easily performed by anyone.
When you decide to move, one thing to take place is packing all the stuffs in a safe and secure manner. But for most of people it become very annoying and typical task to carry out.
We have a track record of serving the customers with reliable, efficient, and professional services of all their packing and moving needs. We specialize in packing & moving, loading and unloading, labelling, storage, car movers, and transportation of goods.
So, it's a good idea to hire a professional Packers and Movers company, that will help to rub out your stress and frustration making the relocation smooth and comfortable. We provides best service for any kind of relocation.
We are the Top Packers and Movers in Ludhiana, Punjab. We have following reasons that will let you need us.
Save Time, Money and Energy

We are Top Packers and Movers in Ludhiana which is very genuine Relocation company provide best service within your budget and make sure safely relocation of your goods within a time given by customer. Our Company take responsibility of your valuable goods from beginning of the moving till the end.

Handle With Care

We are Top Packers and Movers in Ludhiana. Our company staff are highly trained to perform damage free relocation and handle your valuable goods. We use quality packing materials to avoid scratches while loading, unloading or during the journey. We also offer wide range of services.
Our
Clients
We Are Trusted By